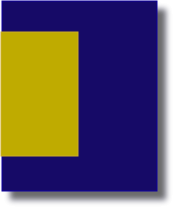 CLINICAL AND PRECLINICAL PROGRAMS
CANCER IMMUNOTHERAPY
Immunotope's immunotherapeutic products are designed to elicit long-lasting immunity in the patient to destroy tumor cells whenever and wherever they arise, even after distal invasion.
IMT-1012 Immunotherapeutic Vaccine Phase I Clinical Trial for Treatment of Advanced Stage Ovarian and Breast Cancer
A Phase I clinical trial with our lead product, the IMT-1012 Immunotherapeutic Vaccine, a 12 antigen composition has been completed and 7 antigens from IMT-1012 has been licensed to Immunovaccine Inc., Halifax, Canada and being evaluated in a phase I clinical study as DPX-0907 formulation.
Immunotope's IMT-1012 vaccine is the first immunotherapeutic treatment to combine twelve different novel antigens, each of which targets a separate, critical pathway known to be present in highly aggressive tumors, including:
(Figure adapted from Chambers and Matrisian J Natl Cancer Inst. 1997:89:1260-70)
This multi-targeting strategy provides broad coverage to account for tumor complexity and heterogeneity, and significantly minimizes the potential for tumor escape.
Preclinical Development
Our R&D pipeline focuses on the characterization and preclinical validation of proprietary, indication-optimized panels of novel tumor signature antigens that target essential tumor pathways for lung, pancreatic and colon cancers. Immunotope's products are intended for use in a therapeutic setting where it is essential to eradicate minimal residual disease after surgery and chemotherapy to prevent recurrence and metastasis.
A rapid timeline from discovery to human clinical testing can be achieved with antigens that are naturally present in the human body. Prior to human testing, in vitro validation studies are performed to verify that each antigen in the vaccine activates CTL to recognize and destroy a variety of tumor cells and do not destroy normal tissues. These minimal requirements for preclinical testing accelerate the timeline for research, development and Phase I/II clinical testing of Immunotope's immunotherapeutics.
CANCER DIAGNOSTICS
Immunotope's platform is also ideally suited to the discovery of autoantibody biomarkers for early-stage detection of cancer. We are identifying autoantibody signatures for ovarian and prostate cancers with grant funding provided by the NIH and the US Army, respectively. 'Autoantibodies' are found in patient serum, and while not potent enough to kill the tumor, arise as a result of an immune response to the earliest presence of abnormal proteins made by the tumor. These biomarkers are highly sensitive markers for cancer and can indicate the presence of cancer up to two years before a tumor is visible by conventional methods such as imaging. Performed as simple blood tests, these diagnostics will be rapid, cost-effective and indication-specific early-stage cancer diagnostics.